Ready to Purchase 2B Mindset! See the options below!
2B Mindset is a breakthrough weight loss program that will have you feeling full and satisfied not hungry and deprived. No more counting calories, points, measuring food or cutting food groups.  You get to eat the foods you love and live your life. Purchase 2B Mindset below!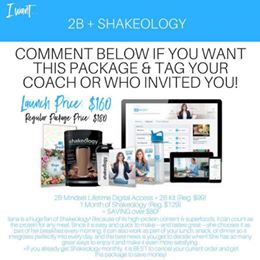 To be a part of my support and accountability group starting on the 7th of May you are going to need both Shakeology and the 2B Mindset Program.  The best value is the Challenge Pack which includes all of the 2B Mindset Materials: The Starter Guide, The Program Guide, The 90 Day Tracker Journal, The Recipe Booklet, Water Bottle, Shaker Cup and Bag of Shakeology plus the streaming access to the NUTRITION TAB within Beachbody ON Demand.
It is on sale right now for $160 and discounted shipping.
Click Here to purchase this 2B Mindset + Shakeology bundle!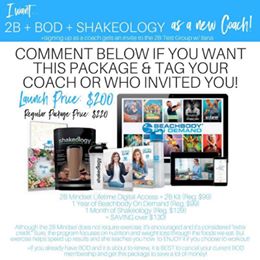 This is for those who would like to add Beachbody On Demand and would like to add in exercise with your 2B Mindset Program.  This gives you a super discounted package option with everything listed above in option #1 plus 1 year subscription to Beachbody On Demand!  Seriously this is an incredible value for $200. Even if you don't play to add in exercise until a month later this is a great savings vs. purchasing separately.
Click Here to purchase this 2B Mindset + BOD + Shakeology bundle!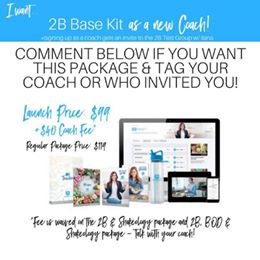 If you would like to sign up as a COACH for the DISCOUNT or to start sharing the journey with your friends and family then you can get your initial $40 coach sign up fee waived plus 25% off everything AFTER your initial purchase.
So that means every additional order of Shakeology, Beach Bars, program or product material is discounted. PLUS you can get access into Ilana's Office Hours Facebook Group where she is going to be mentoring coaches through the program in addition to my support!
HOW COOL IS THAT! But this option is ONLY available to those that sign up as a coach.
*New coach challenge packs are available with or without Beachbody on Demand through the link!
*For the coach option, select coach tab on the home page, click become a coach and walk through the sign up page. When it directs you to select a challenge pack (seond page), select your 2B Challenge Pack choice. This will give you access to Ilana's group and a 25% discount on future orders.  (Please let me know if you are military for additional discounting).
Click Here to sign up as a Coach with Your Choice of 2B Challenge Pack
Not sure which item to choose or do you want more information before purchasing? Please complete the form below!