Exclusive Elimination Experience
FItness, Nutrition, Mindset: The Simplified Solution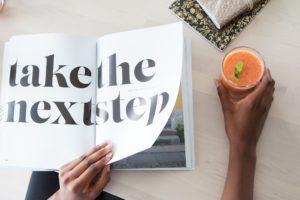 This is not an Elimination Diet.
It is an Elimination Mindset.
This is about rewriting the story you've told yourself for too long about WHY you can't lose the weight.
Joining the Exclusive Elimination Experience costs less than 3-5 sessions with most personal trainers.

Click Here to Complete the Enrollment Application
Member Benefits
Food Tracking App for Your Phone

Weekly Meal Ideas

Grocery Shopping Strategies

First month of nutrient dense superfoods to support your goals

Katy's Self Care Manual

Weekly Mindset Focus

One Year Subscription to Katy's Netflix of Fitness

Accountability within the community

Tools that have helped me keep my weight off over the past 6 years

Katy's personal coaching

Guest speakers on topics such as health, nutrition, motivation, mindset, self-worth, and much more!

*All package options come with a 30- day money back guarantee.
THIS IS AN IDEAL PROGRAM for those who struggle with:
Yo-Yo dieting

Emotional eating

Sugar addiction

Scale obsession

Mindless snacking

Portion control

Motivation to workout
THERE ARE NO:
Awkward weigh ins

Counting calories

Depletion

Deprivation

Cutting out food groups
Check out my Blog Posts about the Elimination Experience

"Our health is our gift, not our guarantee."-Katy Ursta