I just wrapped up week three of my own elimination experience and have been getting a lot of questions about the program as well as some of the expectations. The primary focus of the elimination diet is to eliminate certain foods from your everyday consumption: processed sugars and carbs.
The Elimination Diet is not your standard diet, it's a simplified way of looking at nutrition as well as an opportunity to evaluate how certain foods make you feel as well as how as your own triggers ans struggles with foods.
Often our issues with food are more about our mindset and our emotions and less about the actual "food."
If You Are Wondering if the Elimination Plan is For You, review the image below. Did you answer YES to 3+ of the following?!
If so then the Elimination Plan is most definitely for you!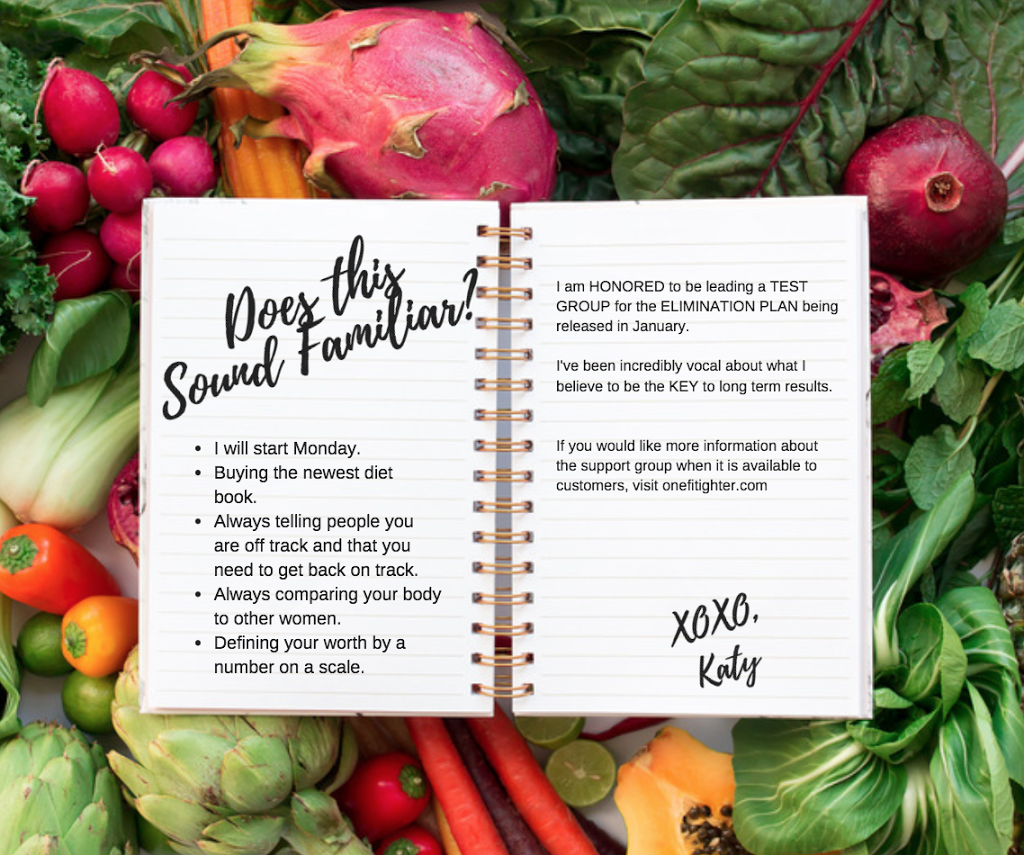 For the Elimination Diet, I Recommend Eliminating:
Processed Sugar
Alcohol
Dairy
Grains
Whey Based Protein
Commitments that exhuast us
Negative self-talk
Supplements I Recommend?
What Makes This Different Thank Other Weightloss Programs?
As a coach, my job is to create a daily supportive environment for my challengers to thrive in. Elimination Plan participants receive daily support, accountability, streaming workouts, and a nutritional plan that meets their needs and helps them understand how food works FOR you. We dive into the emotional side of weight loss, the difference between diets and long term weight loss results. Before we focus on the "how to" of weight loss, we go into the "why" behind the loss.
Participants are given tools such as journal prompts, #50hoursleepweekchallenge, a commitment planner, and an online tracker app to help not just achieve weight loss, but gain a bigger understanding of what they have to gain!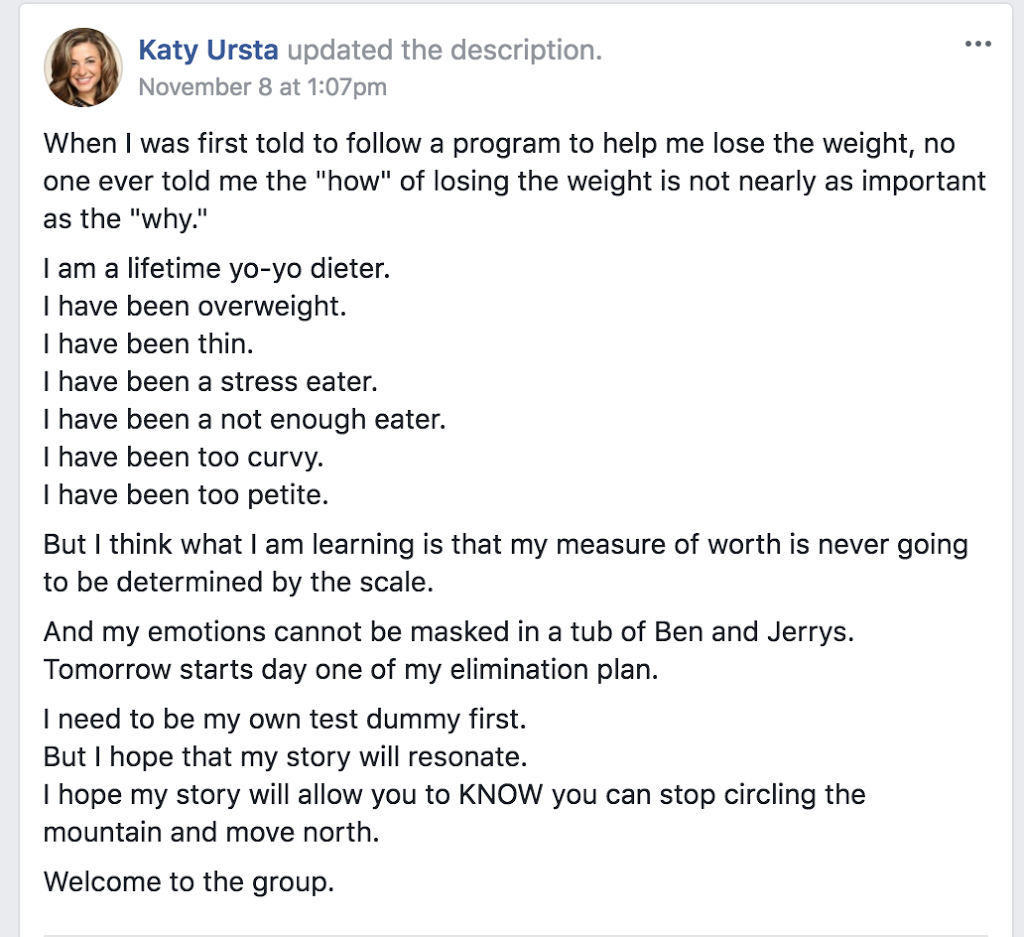 A Sneak Peek into Our Elimination Plan Group!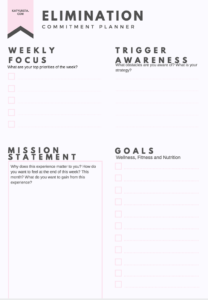 The Elimination Challenger Commitment!
My Elimination Journey
To learn more about my experience with the Elimination click the links below:
Week One
Week Two: Bulletproof Coffee
IG STORIES
FACEBOOK

Interested in Working Together to Help You Achieve Your Long Term Fitness Goals? Complete the Application Today to Learn More!