What started as a little accountability with a partner, The Elimination Experience has turned into an incredible weight loss and mindset revolution.
 
What is the Elimination Experience? 
I am little over one week into The Elimination Experience that I am running with a few of my coaches. It's been a unique, challenging, and amazing experience to be on the other end of what I do as a coach. I get to be a challenger all over again and focus first on my own results as well as my own limitations.  As a challenger, I am learning quite a few things about my habits, my triggers, and my food sensitivities.  It's really pushing me outside my own comfort zone and allowing me to combat some of those long term issues I have with food.
This is considered a BETA phase as I have been actively adjusting the meal plan and making a few small tweaks to my morning routine as well as the way I plan to run this type of group for my own challengers!
I also want to note that the reason I created this Elimination Experience is because the overwhelming response to a post I did recently about yo-yo dieting. Women like me were coming forward sharing their struggles with the "diet mentality.
This is definitely not a restrictive diet or intensified workouts.
This is a plan that focuses on the psychology of our weight struggles. It's about our mindset before we focus on the scale number.
Within one week of  eliminating processed sugars and carbs I noticed a change in my weight but also in my mindset.  I noticed that I had more energy, and my cravings weren't as heavy as they had been.  There was a difference between hunger and boredom, and I've had to really focus on the fact that I am an emotional eater.  I picked up my journal and started documenting my physical and emotional progress.  I started to write how I was feeling as well as some of the deeper issues I think I've been trying to mask with food.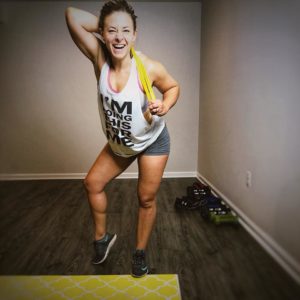 Feeling Energized after Week One of the Elimination Plan!
For the PastNine Days I Have Said No To:
Processed Sugar
Alcohol
Dairy
Grains
Whey Based Protein
Commitments that exhuast me
How Did My Body React the First Week? 
The first couple days were an adjustment.  I had a mild headache and noticed that I was a little more tired than usual.  I felt somewhat foggy and my creativity was basically shot,  and I had minor chills.  Time was spent resting and reading. I dove into the book The Goddess Revolution.
Within the first couple of days, the bloat started to dissipate.  My energy has started to come back, and my digestion is all gravy baby.  It was a clear detox from the sugars I'd been feeding myself.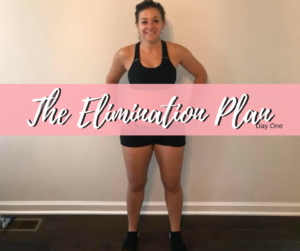 My First Pictures! Stay Tuned!
What Does My Meal Plan Look Like? 
I am giving intermittent fasting a try right now. Intermittent Fasting is limiting the time of day you eat so that your body can fully process the food and optimize fat burning.
My window for food consumption is 11 am to 7 pm. This actually hasn't been an adjustment for me. I am shocked at how incredible this has been.  It's really helped me see amazing results fast, and I love that I am consciously thinking about real hunger vs. boredom or comfort.  In many ways it reminds me of Whole30.  I'm eating 3 larger meals a day, but incorporating Shakeology.  The calories are not being cut, but I am aware of the types of calories I am putting in:  healthy fats, lean proteins,  veggies and fruits.
I am also incorporating bulletproof coffee.  The whole bulletproof thing was so bizarre to me at first.  I couldn't wrap my head around healthy fats and coffee without thinking it would be greasy. But what I am learning is that it helps with that window of time before it breaks my fast. It's keeping me full, and I actually like the taste! It's a great alternative to rich creamers!
For my first week meal plan, download here!
What Supplements Do I Take? 
I drink Shakeology everyday (Vegan Vanilla)
MCT Oil is added to my coffee
I take a B12 Supplement (I use this every fall and winter)
I drink energize before my workout
What Type of Workouts Am I Doing? 
Throughout the 30 days I am focusing on a mix of cardio workouts as well as weight training, and  this past week I participated in a preview of a new program our company is releasing in January called A Little Obsessed.
I plan to follow the 21 Day Fix Extreme, a program I have done in the past with great results. It's great for toning and burning fat because it's so focused on the large muscle groups!
There are great modifications for the program, but it is definitely not a beginner's workout.
What is the #50hoursleepweek Challenge? 
I was talking to my friend about how the holidays get so busy, and throughout the season, it's easy to get caught up in the to do lists, the baking, the shopping, the parties and the demands of the whole season.
One of the best things I've learned to do in the past is focus on rest.  I am really intentional about getting enough sleep throughout the week. Throughout the challenge, we are having teh participants track their rest and the impact it has on their energy and their mood!  I am a firm believer that you cannot run if you cannot rest!
To download the sleep challenge document, click here and #50hoursleepweekchallenge!
The Elimination Plan 
Follow me on IG STORIES and Facebook!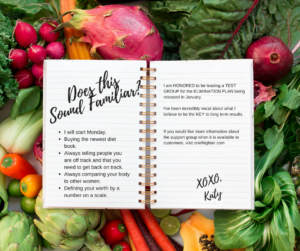 If you would be interested in participating in my upcoming 2018 Elimination Plan Challenge, enrollment is just beginning! Don't miss out! Enroll below.